PEOPLE WITHOUT PEACE OF MIND

Astrologer, Sri Durga Devi upasakar, V.G.Krishnarau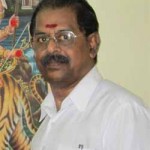 To be born as a human being is a rare gift and even rarer is a life without disease, for a life without disease is equal to endless riches, according to a Tamil adage.
Yes, to lead a life without ailments and diseases is the gift of Sri Ambal, the divine consort. Also, it is a fact of life that many people who are not really sick are under the delusion that they are ill. So who are these people who suffer from this delusion and, therefore, do not have peace of mind?
Surya, Sun, Sevvai, Mars, Sani, Saturn, and the north and south nodes, Rahu and Ketu, are regarded as malefic grahas, planets. Therefore, even if one of these planets is in the Fourth house from the lagna, the person tends to be confused and suspicious. Such people will be constantly worried, lack peace of mind and keep thinking, "What if this happens or what if that happens?"
If these malefic planets are strong, there is nothing to worry about and nothing untoward will happen. However, if they are debilitated/weak, or under the influence of the planets in the Sixth, Eighth, and Twelfth houses, the native will be in a state of confusion throughout his or her life.
So, what is the solution for this?
Well, there is a remedy for every malady. There is an apt cure in the form of a mantra for each yantra, which you have to recite. Much in the same way, if the mantra of our name tallies with our date of birth, that is, if the sum total of our name number is in an exalted position, there will be neither confusion nor needless suspicion. Even if you do not get total peace of mind, you will at least have positive thinking and a strong sense of self-confidence.
May you lead a prosperous life.
This Article in TAMIL Version Click here
For ASTROLOGY CONSULTATION click here..
Send your feedback to: editor@bhakthiplanet.com
For Astrology Consultation Mail to: bhakthiplanet@gmail.com
For Astrology Consultation Contact: Astrologer, Sri Durga Devi upasakar, V.G.Krishnarau.  Phone Number: 98411 64648, Chennai, Tamilnadu, India
http://www.youtube.com/bhakthiplanet
https://www.youtube.com/niranjanachannel
http://www.facebook.com/bhakthiplanet
For Astrology Consultation CLICK Here
© 2011-2018 bhakthiplanet.com  All Rights Reserved
Posted by
bhakthiplanet.com
on Oct 12 2018. Filed under
Astrology
,
Astrology
,
Bhakthi planet
,
EBooks
,
English
,
Headlines
,
Home Page special
,
கட்டுரைகள்
,
கதம்பம்
,
செய்திகள்
,
முதன்மை பக்கம்
. You can follow any responses to this entry through the
RSS 2.0
. Both comments and pings are currently closed.