Weekly Horoscope Rasi Palan | 19.11.2018 to 25.11.2018
Astrologer, Sri Durga Devi upasakar, V.G.Krishnarau.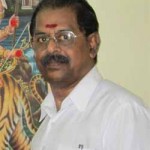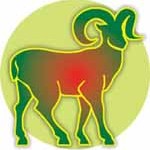 Mesha rasi/Aries: If you are planning to buy a new vehicle, you should do so either this month or in January. Relatives will encourage/enthuse you. Financial-inflow will also be good. Those searching for employment opportunities will get jobs. Worship Sri Dakshinamurthi.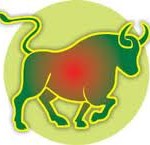 Rishaba/Taurus: Auspicious events, like marriage or the birth of a child, will take place.  The time has come for you to sell a property that has remained unsold for a long time. Though circumstances might force you to make increased investments in business, profits are also foreseen. Worship Lord Venkateswara of Tirumala-Tirupati.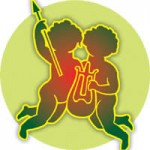 Mithuna/Gemini: Though you might get money from expected sources, you have to be careful in financial matters. Those searching for a matrimonial alliance will get a match. You have the yogam to buy property, at least on a small scale. Advice of either spouse (husband or wife) will be beneficial. Worship Lord Rama.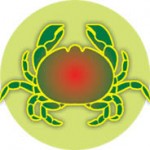 Kataka/Cancer: Influence/popularity among public will increase for those in the field of politics. Health will be good. You will be introduced to influential people. You will buy expensive items. Those in employment will have their dream of starting a business of their own fulfilled. Worship Lord Shiva.

Simha/Leo: : Those in the business of selling art material will make increased profits this week. Even if there is a delay in getting a bank loan, you will get money from some other source. There will be visible improvement in your health. Workload will be heavy. Worship Lord Vinayaka/Ganesha.

Kanni/Virgo: You will get the cooperation and a lot of beneficial advice from your relatives. It is better if you get rid of unnecessary friendship. Do not sign surety for anyone. Try to pursue/continue your disrupted educational career. Your efforts, if any, to go overseas will be successful. Worship Lord Krishna.

Tula/Libra:  You have the yogam to buy property. You will also get an opportunity to decorate/beautify your home. You will secure the job you have been trying to get overseas. Friends might make you to spend. Those searching for a matrimonial alliance will enter wedded life. Worship Sri Kamakshi Amman.
Vrischikam/Scorpio: You will either shift your house or do something, like make some alternations to your present place of residence. Those looking for employment will get job opportunities. The self-employed will get good profits this week. Worship your Kula deivam/family deity.

Dhanush/Sagittarius: Overseas contacts will be bring in benefits. Financial-inflow will be good. There is an opportunity for those in the political field to get a new post/position. Businessmen/industrialists will benefit, if they employ new techniques. Relationship between husband and wife will be excellent. Worship Sri Maha Kali.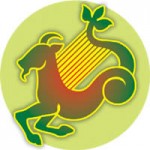 Makara/Capricorn: Those working for public welfare will earn fame. You will buy novel/up to date products for your home. Couples facing obstacles regarding childbirth will be blessed with issue. You will get money from expected sources. Worship Lord Muruga/Subrahmanya.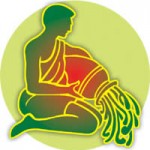 Kumbha/Aquarius: Those searching for employment will get job opportunities from reputed companies. Though financial-inflow is indicated, expenditure is also foreseen. Joyful events will take place in the family. You will meet friends whom you have not met for a long time. Worship Lord Bhairavar.

Meenam/Pisces: Businessmen will make good profits. You will be successful in the work you undertake, in tune with your expectations. You will boldly take some important decisions. Clashes and quarrels in the family will end. You will get governmental assistance too. Children will make you proud and happy. Worship Sri Mahalakshmi.
 Send your feedback to: editor@bhakthiplanet.com
For Astrology Consultation Mail to: bhakthiplanet@gmail.com
For Astrology Consultation Contact: Astrologer, Sri Durga Devi upasakar, V.G.Krishnarau.  Phone Number: 98411 64648, Chennai, Tamilnadu, India
http://www.youtube.com/bhakthiplanet
http://www.facebook.com/bhakthiplanet
For Astrology Consultation CLICK Here
If you have found any of the information provided on our site of benefit, value, learned something, appealing or useful, consider a donation to support the site and to assist with its growth.
All donations are deeply appreciated. If you would like to make a donation, you can pay securely through PayPal below.

© 2011-2018 bhakthiplanet.com  All Rights Reserved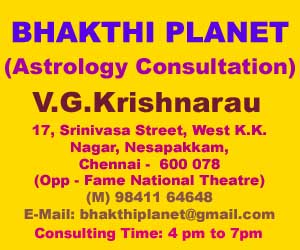 Posted by
bhakthiplanet.com
on Nov 18 2018. Filed under
Astrology
,
Astrology
,
Bhakthi planet
,
EBooks
,
English
,
Headlines
,
செய்திகள்
,
முதன்மை பக்கம்
. You can follow any responses to this entry through the
RSS 2.0
. Both comments and pings are currently closed.