Weekly Horoscope Rasi Palan | 15.10.2018 to 21.10.2018
Astrologer, Sri Durga Devi upasakar, V.G.Krishnarau.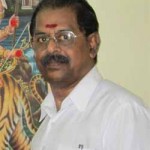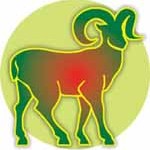 Mesha rasi/Aries: Your plans will succeed. Though there could be an initial delay in matters relating to bank loans, you will be successful in the end. You will get rid of big debts. You will buy gold and other material. Those in the political field should be cautious. Worship Sri Hanuman/Anjaneya.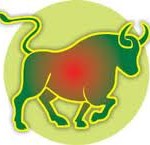 Rishaba/Taurus: Auspicious events, like marriage, will take place. Employees will progress well in the workplace. Unexpected financial-inflow is foreseen. Health will improve. Those in the media and publishing industry will get opportunities to shine. Worship Lord Shiva.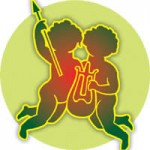 Mithuna/Gemini: Those planning to start a business can begin working on it this week. Overseas business contacts will be beneficial. Obstacles to educational career will be removed and you will get opportunities to pursue higher studies. Some of you will be able to marry as per your choice. Worship Lord Muruga/Subrahmanya.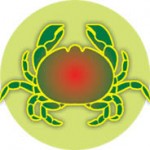 Kataka/Cancer: Those looking for government jobs might get the opportunity. Problems, if any, in inherited property will end. Matters facing obstacles will easily take place now. You will get an opportunity to go on an overseas leisure trip. Employees will get high positions. Worship Sri Meenakshi Amman.

Simha/Leo: : Family problems will end. At times, it is better if you make some adjustments in your relationship with others. Avoid making big investments. You will get a house or a piece of land. You will find a way to get rid of problems in lending and borrowings. Health will be good. Worship Sri Bhairavar.

Kanni/Virgo: You will get good employment opportunities. Those in the educational field will shine. Ancestral property will come to hand. Health will be good. Still, you will feel tired now and then. Those looking for a matrimonial alliance will get a match. Worship Sri Durgai Amman.

Tula/Libra:  Employees will get high positions. You will buy property, at least, in a small way. There will be no problems in financial-inflow. This is a good week for those in the field of arts. You might shift your residence. You have the yogam to go overseas. Worship Sri Mahalakshmi.
Vrischikam/Scorpio: Joyful events will take place in the family. Your financial status will go up. Those looking for job opportunities have a chance of getting employment out of station. You will get back long-outstanding financial dues. Your influence will go up among your kith and kin. Worship your Kula deivam, family deity.

Dhanush/Sagittarius: Those looking for a matrimonial alliance for a long time will get a match. Health will okay. There could be legal problems with ancestral property. You might take new loans, even if you are able to close old ones. Those living in rented houses have the yogam to buy a house of their own. Worship Sri Ranganatha Swamy of Srirangam.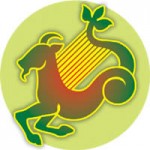 Makara/Capricorn: Auspicious events facing obstacles will take place now. There will be a sense of urgency in your actions. Your plan to buy a vehicle will be fulfilled. Medical expenses will come down. Employees will get promotion. This is a good week for those in the field of technology. Worship Sri Maha Kali.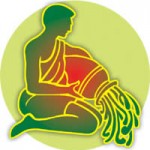 Kumbha/Aquarius: Think well before doing anything. Confusion in the family will end. Students will get opportunities for pursuing their studies overseas. Those in the medical field will earn fame. You will be able to complete anything successfully, with the help of your persuasive speech. Worship Lord Vinayaka/Ganesha.

Meenam/Pisces: Employees will get their long-due promotion. Auspicious events will take place in the family. Journeys will be beneficial. Partnership business will be profitable. You will accumulate gold and other material. You will buy either an old vehicle or immovable property. Worship Lord Ranganatha Swamy of Srirangam.
 Send your feedback to: editor@bhakthiplanet.com
For Astrology Consultation Mail to: bhakthiplanet@gmail.com
For Astrology Consultation Contact: Astrologer, Sri Durga Devi upasakar, V.G.Krishnarau.  Phone Number: 98411 64648, Chennai, Tamilnadu, India
http://www.youtube.com/bhakthiplanet
http://www.facebook.com/bhakthiplanet
For Astrology Consultation CLICK Here
If you have found any of the information provided on our site of benefit, value, learned something, appealing or useful, consider a donation to support the site and to assist with its growth.
All donations are deeply appreciated. If you would like to make a donation, you can pay securely through PayPal below.

© 2011-2018 bhakthiplanet.com  All Rights Reserved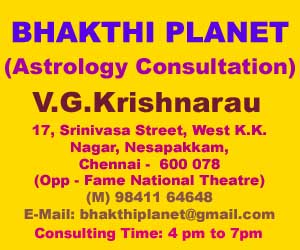 Posted by
V.G.Krishnarau
on Oct 15 2018. Filed under
Astrology
,
Astrology
,
Bhakthi planet
,
EBooks
,
English
,
Headlines
,
செய்திகள்
,
முதன்மை பக்கம்
. You can follow any responses to this entry through the
RSS 2.0
. Both comments and pings are currently closed.