Weekly Horoscope Rasi Palan | 20.08.2018 to 26.08.2018
Astrologer, Sri Durga Devi upasakar, V.G.Krishnarau.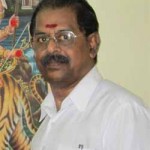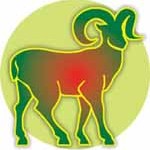 Mesha rasi/Aries: You will fulfill the family's needs. Business will flourish. Your efforts in making auspicious events a success will be fruitful. Though there could be minor obstacles, you will overcome them and emerge victorious. However, it would be good, if you are cautious in the matter of both lending and borrowing. Worship Lord Shiva.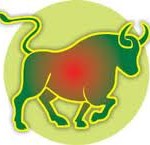 Rishaba/Taurus: Employees have a chance of getting promotion. Your efforts to go overseas would be fruitful too. If you are thinking of starting a business of your own, you can do so this week. You will get governmental assistance. You will achieve certain things through sheer mental courage. Worship Sri Devi Karumariamman.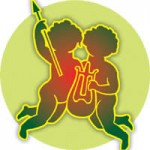 Mithuna/Gemini: Expenditure will be under control. Differences of opinion in the family will end. Debt-problems are foreseen, to an extent. At the same time, you will be able to close at least a small loan. Health will be good. Relatives will visit you. Auspicious events will take place smoothly. Worship Lord Muruga/Subrahmanya.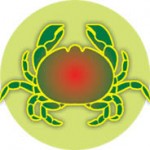 Kataka/Cancer: New projects will be successful. Some of you have the chance to get a bank job. There could be a slight delay in getting a matrimonial match. Family unity will be good. Medical bills will come down. Do not poke your nose into other people's affairs. You might be inclined to save. Worship Sri Lakshmi Narasimha Swamy.

Simha/Leo: : Your influence will grow among your relatives. Your plans to go abroad will succeed. Auspicious events, facing obstacles, will now take place. Governmental assistance is foreseen. Good things will happen with the help of friends. Financial-inflow is also foreseen. You will succeed in pursuing higher studies, if you try. Worship Sri Anjaneya.

Kanni/Virgo: Employees will shine at the workplace. Confusion will end. You might feel tired now and then due to the evil eye (kann drishti). Relatives will make you feel sorry. You will get money from expected sources. Your plans to go abroad will succeed, after overcoming a minor obstacle. Worship Lord Muruga/Subrahmanya.

Tula/Libra:  Those looking for jobs will get employment. Particularly, those in the field of music and acting will get good opportunities. You have the yogam to go overseas too. There is a chance for your loan problems to come down somewhat. You will be easily successful, if you do anything as planned. Worship Sri Durga Devi.
Vrischikam/Scorpio: Journeys will be useful. Obstacles to marriage and childbirth will be removed, and the childless will have issue. Those who have been trying to join the army or the police have a good chance of getting their ambition fulfilled. You will buy ornaments. Worship your Kula deivam, family deity.

Dhanush/Sagittarius: Problems with hereditary property will end and it will come to hand. Some of you might either shift your residence or be transferred to another place. Your dream of owning a house will come true. Those who have gone beyond the age of marriage will get a good matrimonial match. Worship Sri Madhava Perumal (Vishnu).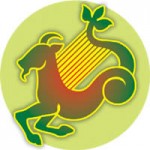 Makara/Capricorn: Sole proprietors will take in new partners. Competition in business and dull sales will come to an end. Financial-inflow will be good. Big industrialists using heavy machinery will increase their profits. At times, however, there could be unexpected expenditure too. Worship Lord Nataraja.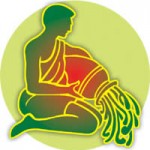 Kumbha/Aquarius: Those in government jobs will get promotion. Those involved in research and related areas will earn fame. You will beautify/decorate your house. Financial-inflow will be good. You will buy gold and other items. You will experience good changes due to your friends. Worship Sri Kamakshi Amman.

Meenam/Pisces: Family happiness will increase. You will meet important people. Your financial-status will go up considerably. You will invest in property at least on a small scale. You will benefit through your overseas contacts. However, you have to be careful in your accounting, while dealing with big amounts of money. Worship Sri Mahalakshmi.
 Send your feedback to: editor@bhakthiplanet.com
For Astrology Consultation Mail to: bhakthiplanet@gmail.com
For Astrology Consultation Contact: Astrologer, Sri Durga Devi upasakar, V.G.Krishnarau.  Phone Number: 98411 64648, Chennai, Tamilnadu, India
http://www.youtube.com/bhakthiplanet
http://www.facebook.com/bhakthiplanet
For Astrology Consultation CLICK Here
If you have found any of the information provided on our site of benefit, value, learned something, appealing or useful, consider a donation to support the site and to assist with its growth.
All donations are deeply appreciated. If you would like to make a donation, you can pay securely through PayPal below.

© 2011-2018 bhakthiplanet.com  All Rights Reserved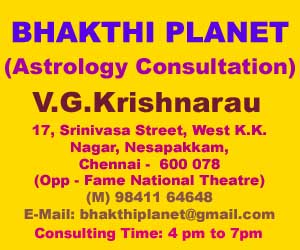 Posted by
V.G.Krishnarau
on Aug 18 2018. Filed under
Astrology
,
Astrology
,
Bhakthi planet
,
EBooks
,
English
,
Headlines
,
செய்திகள்
,
முதன்மை பக்கம்
. You can follow any responses to this entry through the
RSS 2.0
. Both comments and pings are currently closed.