Weekly Horoscope Rasi Palan | 16.07.2018 to 22.07.2018
Astrologer, Sri Durga Devi upasakar, V.G.Krishnarau.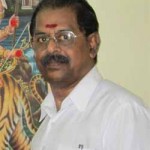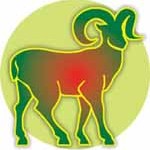 Mesha rasi/Aries: Opportunities will come in search of artistes. You will repay long-pending debts. Do not poke your nose into other people's affairs and do not sign surety. Newly married and young couples will have issue. Problems at the workplace will come down. Worship Lord Muruga/Subrahmanya.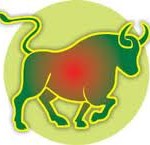 Rishaba/Taurus: Even though you might have to travel a lot, it will be beneficial. There is a chance that you might meet a person from some other place and gain benefits through him. Some of you have the yogam to buy gold ornaments. You might make profits to an extent in the share market. Worship Sri Bhairava.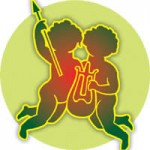 Mithuna/Gemini: You will get an opportunity to occupy an important place in society. Particularly those in politics have a very good chance of either getting a post in the party or in the government. You will meet friends whom you have not met for a long time. This is a good week. Worship Sri Kamakshi Amman.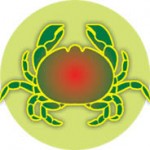 Kataka/Cancer: Good things will happen because of your persuasive skills. You have a chance of going overseas. You will get new friendships. If those in employment wish to start a business of their own, they can start the preliminary work this week. Worship Sri Marutheeswarar (Lord Shiva).

Simha/Leo: : Obstacles to marriage will be removed. Problems in the family will end and everything will work out smoothly. Confusion in the workplace will come down. Health will improve for those undergoing medical treatment. Debts will come down gradually. Debts will decrease, if you make the effort. Worship Sri Guru/Jupiter.

Kanni/Virgo: Auspicious events will take place in the family. Those in the trade of importing and exporting apparels will make profits this week. Also, those in the partnership business will receive benefits. Good things will happen through distant relatives. If those whose studies were disrupted make the efforts, they will succeed. Worship Sri Anjaneya.

Tula/Libra:  It is better if you are accommodative in your dealings with friends and relatives. Financial-inflow will be good, but wasteful expenditure is foreseen. It is better if businessmen control the urge to make big investments this week. Those searching for a matrimonial alliance will get a match. Worship Lord Venkateswara of Tirumala-Tirupati.
Vrischikam/Scorpio: Those living in rented accommodation have the yogam to buy a house of their own. You will find a way to solve problems, if any, with hereditary property. It is better if you are a bit careful with your relatives. Though financial-inflow is good, you would do well to keep your accounts clean. Worship Lord Vinayaka/Ganesha.

Dhanush/Sagittarius: Your financial status will go up nicely. Your straightforward efforts will be fruitful this week. Employees would do well to be more accommodative with their colleagues. Youngsters have a very good chance of pursuing their studies overseas. You will get employment opportunities. Worship Lord Shiva.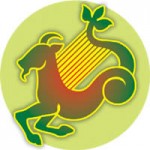 Makara/Capricorn: Financial problems will end. Financial investments will be beneficial. Businesspersons will have to work more this week. Journeys will increase. Be careful in property-related matters. You have the yogam to build a house of your own. Old debts will come down, but circumstances will make you take new loans. Worship Sri Mahalakshmi.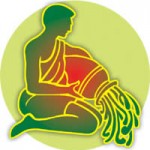 Kumbha/Aquarius: Auspicious events will take place. Employees will get the support of higher officials. Do not stand surety for others in financial matters. You will get bank loans this week for either buying or constructing a house. You will gain benefits through women. Worship Sri Prathyankara Devi.

Meenam/Pisces: Those searching for a matrimonial alliance will get a match. A way will be found to end the confusion in the family. Friends will help you get opportunities to progress in life. Matters facing stalemate will be solved smoothly. You will get the help of brother(s) and sister(s). Worship Sri Maha Kali.
 Send your feedback to: editor@bhakthiplanet.com
For Astrology Consultation Mail to: bhakthiplanet@gmail.com
For Astrology Consultation Contact: Astrologer, Sri Durga Devi upasakar, V.G.Krishnarau.  Phone Number: 98411 64648, Chennai, Tamilnadu, India
http://www.youtube.com/bhakthiplanet
http://www.facebook.com/bhakthiplanet
For Astrology Consultation CLICK Here
If you have found any of the information provided on our site of benefit, value, learned something, appealing or useful, consider a donation to support the site and to assist with its growth.
All donations are deeply appreciated. If you would like to make a donation, you can pay securely through PayPal below.

© 2011-2018 bhakthiplanet.com  All Rights Reserved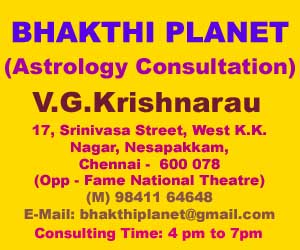 Posted by
V.G.Krishnarau
on Jul 15 2018. Filed under
Astrology
,
Astrology
,
Bhakthi planet
,
EBooks
,
English
,
Headlines
,
செய்திகள்
,
முதன்மை பக்கம்
. You can follow any responses to this entry through the
RSS 2.0
. Both comments and pings are currently closed.