Weekly Horoscope Rasi Palan | 23.04.2018 to 29.04.2018
Astrologer, Sri Durga Devi upasakar, V.G.Krishnarau.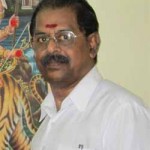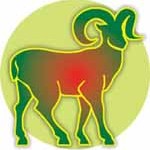 Mesha rasi/Aries: Those looking for a matrimonial alliance will get a good match. You will attain the high position that you desire. However, you have to control your temper. Running-about/exertion will come down. Those in the field of arts will get fresh opportunities. Financial-inflow is foreseen. Worship Sri Bhairavar.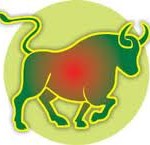 Rishaba/Taurus: Gold and other material will come in search of you. Journeys will be beneficial. You will be successful in the share-market. Those who have deserted you will seek your hand of friendship again. However, do not sign surety for anyone. You have the yogam to go overseas. Worship Sri Marutheeswarar (Lord Shiva).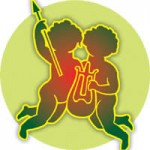 Mithuna/Gemini: New friendships will be beneficial. There could be bitterness in your dealings with your siblings (brothers/sisters). Industry/business will be excellent. Medical expenses will come down. You will meet a friend whom you have not met for a long time. Worship Sri Anjaneya/Hanuman.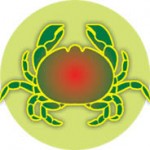 Kataka/Cancer: A way will be found to tackle your loan problems. Distant relatives will come in search of you. Those in the partnership business will double their profits. Needless mental fears will end. You will get an opportunity to start a business of your own. Governmental-benefits are foreseen. Worship Sri Kamakshi Amman.

Simha/Leo: : You will get an idea to start a new business. Employees will get a transfer to a place of their choice. You have a chance of getting a government job. You will also get the friendship of influential people. Try to control expenditure on luxuries to the extent possible. Worship Sri Surya, the Sun god.

Kanni/Virgo: You will get the friendship of people in high positions. Employees will get promotion. You will be cured of a long-standing ailment. Businessmen will get new opportunities in increasing numbers. Unexpected journeys are foreseen. Worship Lord Muruga/Subrahmanya.

Tula/Libra:  Employees might shoulder increased workload. Distant relatives will come in search of you. There could be differences of opinion with close friends over financial matters. You will get good opportunities with the help of members of another community. Worship Lord Venkateswara of Tirumala-Tirupati.
Vrischikam/Scorpio: Expenditure might go out of hand, now and then. Those in the marriageable age will get the marriage yogam. There are chances for those in temporary jobs to get permanent employment. Litigation, if any, will be to your advantage. Worship your Kula deivam, family deity.

Dhanush/Sagittarius: You will buy gold, clothes and other material. It is better if you avoid needless thinking. Litigation, if any, which has been dragging along, will come to a closure. Friends might turn into enemies. Employees will get a good name in the workplace. Worship Lord Shiva.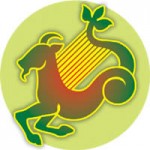 Makara/Capricorn: Those in the marketing field will bag additional orders. Even if there are problems in the family, they will not have much of an impact. There could be minor health problems. Those looking for employment might get job opportunities. Worship Sri Mahalakshmi.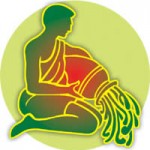 Kumbha/Aquarius: Businessmen will collect outstanding dues. Even if there are obstacles on your path, you will overcome them and emerge successful. You have to take care of your health. Financial-problems will end. You will get an opportunity to resume your educational career. Worship Sri Kamakshi Amman of Mangadu.

Meenam/Pisces: Employees will be appreciated for their ability. You will repay an old loan. Preparations will be made to celebrate an auspicious event in the family. Problems, if any, in property-matters will be solved. Those searching for a matrimonial alliance will get a match. Worship Sri Maha Kali.
 Send your feedback to: editor@bhakthiplanet.com
For Astrology Consultation Mail to: bhakthiplanet@gmail.com
For Astrology Consultation Contact: Astrologer, Sri Durga Devi upasakar, V.G.Krishnarau.  Phone Number: 98411 64648, Chennai, Tamilnadu, India
http://www.youtube.com/bhakthiplanet
http://www.facebook.com/bhakthiplanet
For Astrology Consultation CLICK Here
If you have found any of the information provided on our site of benefit, value, learned something, appealing or useful, consider a donation to support the site and to assist with its growth.
All donations are deeply appreciated. If you would like to make a donation, you can pay securely through PayPal below.

© 2011-2018 bhakthiplanet.com  All Rights Reserved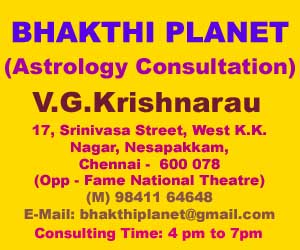 Posted by
V.G.Krishnarau
on Apr 22 2018. Filed under
Astrology
,
Astrology
,
Bhakthi planet
,
EBooks
,
English
,
Headlines
,
கட்டுரைகள்
,
கதம்பம்
,
செய்திகள்
,
முதன்மை பக்கம்
. You can follow any responses to this entry through the
RSS 2.0
. Both comments and pings are currently closed.