Weekly Horoscope Rasi Palan | 19.03.2018 to 25.03.2018
Astrologer, Sri Durga Devi upasakar, V.G.Krishnarau.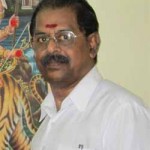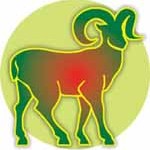 Mesha rasi/Aries: Those in the field of arts will have sudden financial-inflow. Those searching for jobs will get employment opportunities. Long-standing loans will come down. There is a possibility of starting a new business. Those looking for matrimonial alliances will enter into wedlock. Worship Lord Venkateswara Swamy of Tirumala-Tirupati.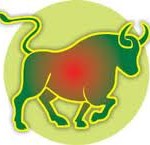 Rishaba/Taurus: Problems in the family will end. Financial-inflow is foreseen. You will get a job after a bit of delay. Do not lend big sums to anybody. Health will be good. There could be a slight delay in getting a matrimonial match. Worship Lord Shiva.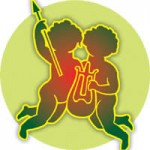 Mithuna/Gemini: If you intend to start a new business, you can start the preparatory work this week itself. There will be progress in the field of educational. You will get clothes and ornaments. Some of you will get employment opportunities overseas. Worship Sri Kali Devi.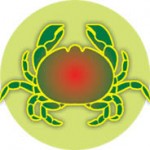 Kataka/Cancer: Those looking for employment have the chance to get government jobs. Those in partnership business will make profits. Those trading in iron and oil will make increased profits. Your friends will help you. You will also benefit from new friendships. Worship Lord Muruga/Subrahmanya.

Simha/Leo: : Continue your efforts to pursue your educational career this week. You will go on pilgrimage/outstation tours. Loans will come down. Health will be okay. Do not entrust important work/responsibilities to people whom you do not know much. Worship Sri Prathyankara Devi.

Kanni/Virgo: Your long-cherished desires will be fulfilled. Maintain your calm, even when you are faced with unnecessary controversies. You might have to take new loans, to a certain extent. Do not trust anybody and stand surety for anyone. Sudden financial-inflow will come in handy during an emergency. Worship Sri Nagathamman.

Tula/Libra:  Invisible enmity will disappear. You might feel disappointed in certain matters. But you must realize that these setbacks are good for your growth and development. Family problems will end. Those looking for a matrimonial match will enter into a happy wedded life. You have the yogam to buy a vehicle. Worship Sri Anjaneya/Hanuman.
Vrischikam/Scorpio: You will get not only clothes and ornaments, but also items that you need. Those in employment will experience good changes. Childless couples will have issue. Good projects/events, which had been facing delays, will now take place. Health will be good. Worship your Kula deivam/family deity.

Dhanush/Sagittarius: You will get benefits from your father's side relations. Success is yours, if you act calmly, even when you face problems. At times, you might land in trouble by hastily doing certain things. During such times, if you think and act, you will be successful in anything you do. Worship Lord Nataraja.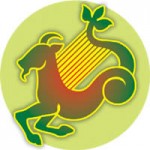 Makara/Capricorn: Even if there is a delay in your getting employment commensurate with your ability, the job that you get will certainly uplift your status somewhat. You have to be extremely careful while buying a house/a piece of land or a vehicle. At times, you might incur medical expenses. Sudden financial-inflow is also foreseen. Worship Sri Karumariamman.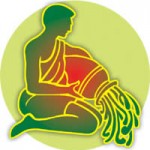 Kumbha/Aquarius: Your luck-factor will help you get good results, irrespective of whether you are in business or employment. However, you have to be careful, somewhat, with people whom you do not know much about. Even if your financial-inflow is good, you have to carefully control your expenditure. Worship Sri Mahalakshmi.

Meenam/Pisces: Your desires will be fulfilled. Problems, if any, in inherited property will end. You will benefit through journeys. Your health will improve visibly. Financial-inflow will be excellent. However, you have to control needless expenditure. Public/societal regard and respect for you will increase. Worship Lord Krishna.
 Send your feedback to: editor@bhakthiplanet.com
For Astrology Consultation Mail to: bhakthiplanet@gmail.com
For Astrology Consultation Contact: Astrologer, Sri Durga Devi upasakar, V.G.Krishnarau.  Phone Number: 98411 64648, Chennai, Tamilnadu, India
http://www.youtube.com/bhakthiplanet
http://www.facebook.com/bhakthiplanet
For Astrology Consultation CLICK Here
If you have found any of the information provided on our site of benefit, value, learned something, appealing or useful, consider a donation to support the site and to assist with its growth.
All donations are deeply appreciated. If you would like to make a donation, you can pay securely through PayPal below.

© 2011-2018 bhakthiplanet.com  All Rights Reserved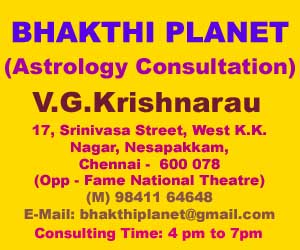 Posted by
V.G.Krishnarau
on Mar 18 2018. Filed under
Astrology
,
Astrology
,
Bhakthi planet
,
English
,
Headlines
,
கட்டுரைகள்
,
கதம்பம்
,
செய்திகள்
,
முதன்மை பக்கம்
. You can follow any responses to this entry through the
RSS 2.0
. Both comments and pings are currently closed.