Weekly Horoscope Rasi Palan | 19.02.2018 to 25.02.2018
Astrologer, Sri Durga Devi upasakar, V.G.Krishnarau.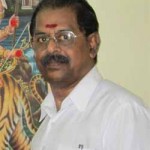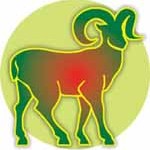 Mesha rasi/Aries: The good opportunities that you have been expecting will come in search of you. A marriage facing obstacles will take place. There will be progress in education. You might take small loans. Outstation journeys might bring you benefits somewhat. Litigation, if any, will be to your advantage. Worship Sri Kamakshi Amman.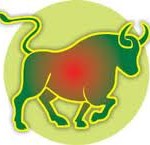 Rishaba/Taurus: Businessmen might take new partners. Benefits are foreseen from bank- related matters. You will get an opportunity to go overseas. Those in the field of real-estate will have to be careful. Do not poke your nose into needless controversies. Worship Sri Kamakshi Amman.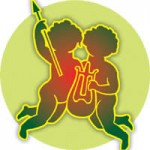 Mithuna/Gemini: Peace will prevail in the family. Your influence will go up. You will get new employment opportunities. Still, do not interfere in other people's affairs unnecessarily. Health will be okay. Financial-inflow is foreseen. Businessmen will make profits. Worship your Kula deivam, family deity.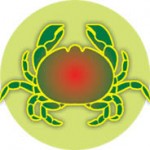 Kataka/Cancer: You have the yogam to go overseas. You will be introduced to influential people. You will also receive benefits from their friendship. Employees in government service will get promotion. You also have the yogam to buy a new vehicle. Worship Lord Shiva.

Simha/Leo: : Businessmen will make huge profits. Even your enemies will not be able to hurt you. Obstacles to education will be removed. The unmarried will get married. You get gold and other material. You will either renovate or beautify your house. Worship Lord Venkateswara of Tirumala-Tirupati.

Kanni/Virgo: All obstacles to your desires and ambitions will be removed. Projects that have been facing delay will now take place. You will spend more time with your family members and make them happy. Your advice will be very useful for others. Worship Lord Vinayaka/Ganesha.

Tula/Libra:  You will get the good news for which you are waiting. Friends will make you spend. Good things will take place in the family. Sudden journey is foreseen. There could be minor problems in lending and borrowings. Those searching for employment will get jobs. Worship Sri Kamakshi Amman.
Vrischikam/Scorpio: Your influence will increase in society. You will be successful in your efforts to get married. Financial-inflow will be excellent. Your health will improve. Benefits will come from relatives. Those without children will get issue. Worship Sri Mahalakshmi.

Dhanush/Sagittarius: You will fight with determination and succeed. You will meet old friends. Problems in married life will end. You will succeed in pursuing higher studies if you make the efforts. There could be minor problems in employment/workplace. Worship Sri Anjaneya/Hanuman.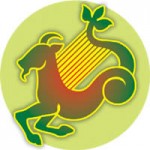 Makara/Capricorn: Your dream of living in a house of your own will come true.  Enemies will submit before you. You will go on outstation/overseas journey. Diseases and ailments will disappear. Employees will be helped by higher officials. Drop the idea of standing surety for others. Worship Lord Muruga/Karthikeya.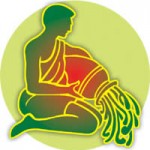 Kumbha/Aquarius: Those aspiring to go overseas will have their desire fulfilled. Some employees will have change of location/transfer. Health will be okay. Your efforts for marriage will succeed. Financial-status will be excellent. Partnership business will be profitable. Worship Lord Vinayaka/Ganesha.

Meenam/Pisces: Relatives will come visiting you and you will have to spend on them. Still, there will be no problems in financial-inflow. Medical bills will come down. You will get new friends and also gain benefits from them. If you look for the opportunities, you will get them. Worship your Kula deivam, family deity.
 Send your feedback to: editor@bhakthiplanet.com
For Astrology Consultation Mail to: bhakthiplanet@gmail.com
For Astrology Consultation Contact: Astrologer, Sri Durga Devi upasakar, V.G.Krishnarau.  Phone Number: 98411 64648, Chennai, Tamilnadu, India
http://www.youtube.com/bhakthiplanet
http://www.facebook.com/bhakthiplanet
For Astrology Consultation CLICK Here
If you have found any of the information provided on our site of benefit, value, learned something, appealing or useful, consider a donation to support the site and to assist with its growth.
All donations are deeply appreciated. If you would like to make a donation, you can pay securely through PayPal below.

© 2011-2018 bhakthiplanet.com  All Rights Reserved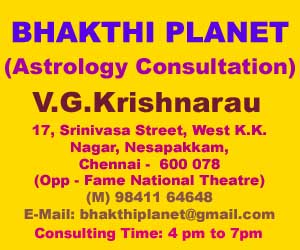 Posted by
V.G.Krishnarau
on Feb 18 2018. Filed under
Astrology
,
Astrology
,
Bhakthi planet
,
English
,
Headlines
,
கட்டுரைகள்
,
கதம்பம்
,
செய்திகள்
,
முதன்மை பக்கம்
. You can follow any responses to this entry through the
RSS 2.0
. Both comments and pings are currently closed.