Weekly Horoscope Rasi Palan | 20.11.2017 to 26.11.2017
Astrologer, Sri Durga Devi upasakar, V.G.Krishnarau.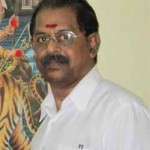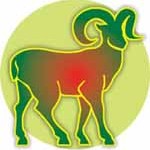 Mesha rasi/Aries: Long-standing problems will end. Employees will see good progress at the workplace. You will get an opportunity to go on a pilgrimage. You will buy products useful for the household. Friends will help you. Litigation, if any, will be to the advantage of some. Worship Lord Muruga/Karthikeya.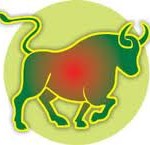 Rishaba/Taurus: Family members will help you. A way will be found for the higher studies of children. Subordinates might cause tension. Health will be okay. Businessmen will make unexpected profits. Benefits will come in search of children. Auspicious events will take place. Sudden money-inflow is foreseen. Worship Lord Shiva.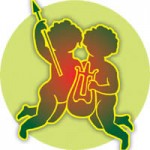 Mithuna/Gemini: A work that you were looking forward to will get underway. Good progress is foreseen. Health will improve to such an extent that those consuming medicines for illnesses will find relief. Good people will come forward to help you. Quarrels and clashes in the family will end. Worship Lord Vishnu/Perumal.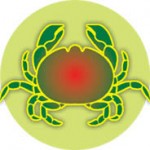 Kataka/Cancer: Do not poke your nose into someone else's affairs. Your income will increase, but workload will increase too. Some will get an opportunity for higher studies. Parents will help you. You might have to spend on auspicious events in the family. The unemployed will get jobs. Worship Sri Mahalakshmi.

Simha/Leo: : Profit in business will be on expected lines. New projects will be successful. A joyful event will take place, thanks to influential friends. Problems in the family will disappear like the mist. You will get the yogam to buy a new vehicle. There could be some changes in employment. Worship Sri Anjaneya/Hanuman.

Kanni/Virgo: Businessmen should be careful with their partners. With God's grace, you will be able to avoid any kind of danger. You will be compelled to finish all by yourself the work you have undertaken. Avoid big investments. Circumstances might force you to go outstation. Money-inflow will be good. Worship Lord Vinayaka/Ganesha.

Tula/Libra: Work-related tension will come down. Whether in employment or business, the good turning point that you are expecting will materialize. You will exchange old goods for new ones. Those looking for matrimonial alliance will get a good match. Differences of opinion between husband and wife will end. Worship your Kula deivam/family deity.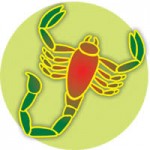 Vrischikam/Scorpio: Invisible opposition will disappear. Benefits will come from father's side. Friendships will be profitable. Those looking for employment opportunities will get jobs. Relatives will cause some problems. You will get the yogam to buy a house or a piece of land. Worship Sri Lakshmi Narasimha Swamy.

Dhanush/Sagittarius: Business will see increased profits. Though you might face unavoidable problems, you will also find a solution. Auspicious events will take place in the family. Litigation, if any, will end. Benefits will come from wife's side relatives. Control your temper. Expenditure will be under control. Worship Sri Nagathamman.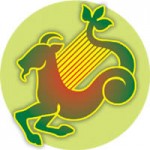 Makara/Capricorn: Be careful in money/finance-related matters. Kith and kin will come in search of you. Some of you will get an opportunity to pursue higher studies. There will be good turning points in your life. Some of you have the yogam to go overseas. Your speaking-skills will increase. Worship your Kula deivam/family deity.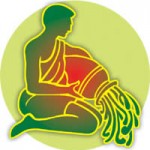 Kumbha/Aquarius: You will buy ornaments and clothes. Be careful with your friends. Children will disobey you. Though your projects/ideas could be delayed, they will materialize finally. You will attend auspicious events. Take care of your health. Worship Sri Prathyankara Devi.
Meenam/Pisces: Be careful with those around you. With God's grace, the work you undertake will go on smoothly. Sudden financial-inflow is foreseen. Employees will get promotion. Family responsibilities will increase. Matters facing obstacles so far will take place without a hitch. Worship Sri Dakshinamurthi.
 Send your feedback to: editor@bhakthiplanet.com
For Astrology Consultation Mail to: bhakthiplanet@gmail.com
For Astrology Consultation Contact: Astrologer, Sri Durga Devi upasakar, V.G.Krishnarau.  Phone Number: 98411 64648, Chennai, Tamilnadu, India
http://www.youtube.com/bhakthiplanet
http://www.facebook.com/bhakthiplanet
For Astrology Consultation CLICK Here
If you have found any of the information provided on our site of benefit, value, learned something, appealing or useful, consider a donation to support the site and to assist with its growth.
All donations are deeply appreciated. If you would like to make a donation, you can pay securely through PayPal below.

© 2011-2017 bhakthiplanet.com  All Rights Reserved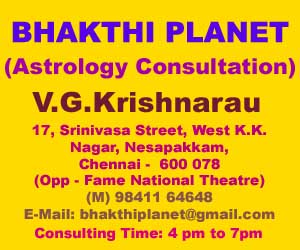 Posted by
V.G.Krishnarau
on Nov 19 2017. Filed under
Astrology
,
Astrology
,
Bhakthi planet
,
EBooks
,
English
,
Headlines
,
கட்டுரைகள்
,
கதம்பம்
,
செய்திகள்
,
முதன்மை பக்கம்
. You can follow any responses to this entry through the
RSS 2.0
. Both comments and pings are currently closed.