Weekly Horoscope Rasi Palan | 16.10.2017 to 22.10.2017
Astrologer, Sri Durga Devi upasakar, V.G.Krishnarau.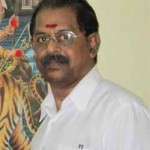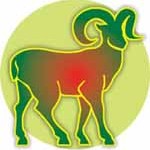 Mesha rasi/Aries: Employees will get a leadership role at the workplace. Do not do anything hastily. Do not act on the advice of anybody. Do what you think is right. Money-inflow is foreseen, after clearing some obstacles. Worship Lord Muruga/Subrahmanya/Karthikeya.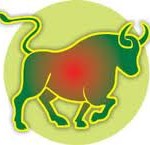 Rishaba/Taurus: Overseas journey is foreseen. There could be obstacles to studies. Joyful events will take place in the family. Though there could be expenses, income is also foreseen. Partnership business will be profitable. Those desirous of starting new business can do so this week. Worship Kula deivam, family deity.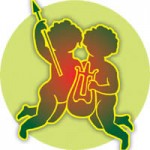 Mithuna/Gemini: Differences of opinion with friends will end. You will get a good name in society. Be careful while buying house/land. Relatives will visit you. Your financial status will go up a bit. Those looking for matrimonial alliances will get a match. Worship Lord Venkateswara of Tirumala-Tirupati.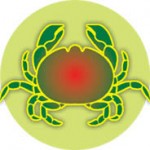 Kataka/Cancer: Though work-load could be heavy, you will be benefitted by it. The unemployed will get a good job. You will achieve anything with your skilful speech. You will get benefits through your women's circle. This is a good week for those in the political field. Worship Sri Durgai Amman.

Simha/Leo: : Businessmen will make good profits. Brothers and sisters will help you. Money-inflow will be excellent. Avoid travelling alone. Your desires will be fulfilled. You have the yogam to buy gold and other materials. You can continue your studies, if you so desire. Worship Sri Kamakshi Amman.

Kanni/Virgo: Those living abroad can invest in their motherland this week, if they so desire. Obstacles to marriage will be removed. Medical bills will be under control. Some of you have the chance of getting rid of your illnesses altogether. Your desires will be fulfilled, after overcoming some obstacles. Worship Lord Shiva.

Tula/Libra: Your expectations will be fulfilled this week. Money-inflow will be good. You will either buy jewels or redeem those under mortgage. Relatives will make you spend. Those looking for a matrimonial alliance will find a match. Worship Sri Anjaneya/Hanuman this week too.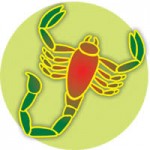 Vrischikam/Scorpio: Governmental help is foreseen. If you are planning to take a loan, do not borrow big amounts. Also, be careful while lending to others. Auspicious events will take place in the family. Those looking for a job overseas will get employment. Worship the Navagrahas, Nine planets.

Dhanush/Sagittarius: Your stature will go up in society. Those in government employment have a chance of getting a promotion. You will earn the friendship of influential people. Problems related to hereditary property will be removed. Your health will be good. Worship Lord Vinayaka/Ganesha.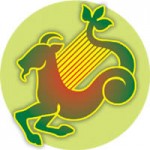 Makara/Capricorn: You will buy decoration items for your house. A relative might fall sick. A slight improvement in business is foreseen. New partners might join those doing business. Childless couples will have issue. Worship your Kula deivam, that is, your family deity.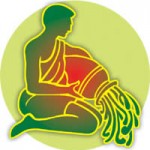 Kumbha/Aquarius: Those searching for a matrimonial alliance will find a match. Employees should avoid enmity with their colleagues. Some employees might have a change of location/transfer. Those desiring to buy a new vehicle should do so next week. Worship the Siddhas, Saints.
Meenam/Pisces: Fear and confusion in the mind will end. At times, it is you who will have to make some adjustments. Though money-flow is not foreseen in a big way, it will be there to an extent. Businessmen will sign new agreements. Auspicious events will take place in the family. Worship Sri Mahalakshmi.
 Send your feedback to: editor@bhakthiplanet.com
For Astrology Consultation Mail to: bhakthiplanet@gmail.com
For Astrology Consultation Contact: Astrologer, Sri Durga Devi upasakar, V.G.Krishnarau.  Phone Number: 98411 64648, Chennai, Tamilnadu, India
http://www.youtube.com/bhakthiplanet
http://www.facebook.com/bhakthiplanet
For Astrology Consultation CLICK Here
If you have found any of the information provided on our site of benefit, value, learned something, appealing or useful, consider a donation to support the site and to assist with its growth.
All donations are deeply appreciated. If you would like to make a donation, you can pay securely through PayPal below.

© 2011-2017 bhakthiplanet.com  All Rights Reserved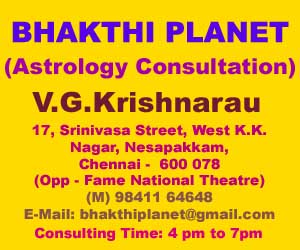 Posted by
V.G.Krishnarau
on Oct 15 2017. Filed under
Astrology
,
Astrology
,
Bhakthi planet
,
EBooks
,
English
,
Headlines
,
கட்டுரைகள்
,
கதம்பம்
,
செய்திகள்
,
முதன்மை பக்கம்
. You can follow any responses to this entry through the
RSS 2.0
. Both comments and pings are currently closed.