Weekly Horoscope Rasi Palan | 17.07.2017 to 23.07.2017
Astrologer, Sri Durga Devi upasakar, V.G.Krishnarau.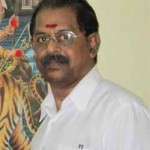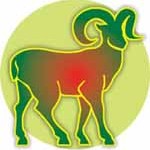 Mesha rasi/Aries: You will get the capacity to go ahead with your projects. Circumstances might force you to make some sacrifices for the family, despite your likes and dislikes. You will progress well in studies. Workload will be heavy. Bitterness caused by your siblings (brothers and sisters) will end. Worship Lord Vinayaka. You will have a pleasant life.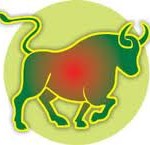 Rishaba/Taurus: You will get benefits due to you. Problems with lending and borrowings will end smoothly. You have the yogam to buy a vehicle. You will be introduced to new friends. Avoid luxurious expenditure. Your status will go up. Though you will have to run about a lot, it would be beneficial. Worship Sri Durga. Your enemies will submit to you.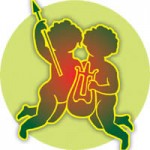 Mithuna/Gemini: Mental confusion will end. You will work hard in whatever you do and emerge victorious. There could be minor problems in the family. You will get governmental benefits. An auspicious event will take place with the help of your relatives. Children will help you. You will not have a moment's rest. Worship Lord Muruga. You will progress.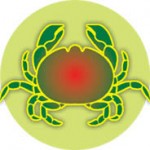 Kataka/Cancer: You will work according to plans and succeed. You will find a way to clear your debts. You will get money from expected sources. Employees will get promotion. With the grace of God, your troubles will end. Good things will happen, through the help of a good friend. Worship Sri Anjaneya. You will find a way to notch up many victories.

Simha/Leo: : Success is sure in a most unexpected way. You will easily overcome extreme thoughts from your mind. Do not decide anything unilaterally. Discuss with your family and then act: you will be successful. Tiredness will vanish and you will be energetic. You will find a way for a good future. Worship Sri Maha Kali. Problems with enemies will end.

Kanni/Virgo: Those in social welfare activities will get public backing. Businessmen will face competition. Still, your profits will not come down. You have the skill to achieve things through your speech. Think a lot before you do anything. Good things will happen to your kids. Relatives will host auspicious events. Kula deivam, worship of family deity, is a must.

Tula/Libra: You will get the yogam to buy a house or a piece of land. Differences of opinion with friends will end. Your projects will move at a sluggish pace. At the same time, you will succeed, if you put your mind to it. You will attend auspicious events. Sudden journeys are foreseen. Worship Sri Devi Karumariamman. You will succeed in your efforts.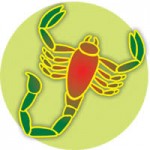 Vrischikam/Scorpio: Financial problems will end. You will work more for others' welfare, more than your own. You will benefit through new friendships. Though money-inflow is indicated, you will have to control your expenditure. You will get help from overseas friends or relatives. Worship Sri Lakshmi Devi. There will be no shortage of money.

Dhanush/Sagittarius: Businessmen should avoid making big investments. You will get a good name in your circle. The sluggishness of the recent past will end, and you will work energetically. You will have a sense of satisfaction. However, do not indulge in too much imagination. Worship Sri Lakshmi Narasimha Swamy. You will get peace of mind.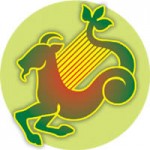 Makara/Capricorn: You will have a good family life. You will work day and night and earn good profits. Do not worry, even if you face minor problems. Your friendship-circle will keep growing, but do not get into anything new by depending on somebody. You may suffer from colds. Worship Sri Dhanvantri. Your health will be okay.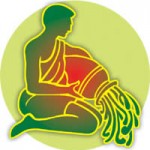 Kumbha/Aquarius: This is a week in which you should avoid all controversies and be submissive to everyone. You will be relaxed in your mind and energetic too. The unemployed will get good jobs. A few people might compete with you in the job you are doing. Worship Lord Shiva. You will be in a state of happiness.
Meenam/Pisces: You will get whatever you desire. Your thoughts and words will be prophetic. Therefore, speak and do only good things. You have the yogam to buy a vehicle. Problems caused by your invisible enemies will end. Your new efforts will get you a good name. Worship Sri Tirukkadaiyur Abhirami Amman. Auspicious things will come to you.
 Send your feedback to: editor@bhakthiplanet.com
For Astrology Consultation Mail to: bhakthiplanet@gmail.com
For Astrology Consultation Contact: Astrologer, Sri Durga Devi upasakar, V.G.Krishnarau.  Phone Number: 98411 64648, Chennai, Tamilnadu, India
http://www.youtube.com/bhakthiplanet
http://www.facebook.com/bhakthiplanet
For Astrology Consultation CLICK Here
If you have found any of the information provided on our site of benefit, value, learned something, appealing or useful, consider a donation to support the site and to assist with its growth.
All donations are deeply appreciated. If you would like to make a donation, you can pay securely through PayPal below.

© 2011-2017 bhakthiplanet.com  All Rights Reserved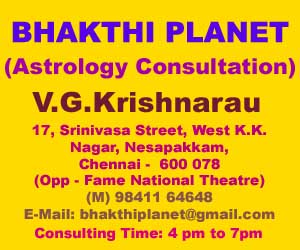 Posted by
V.G.Krishnarau
on Jul 17 2017. Filed under
Astrology
,
Astrology
,
Bhakthi planet
,
EBooks
,
English
,
Headlines
,
கட்டுரைகள்
,
கதம்பம்
,
செய்திகள்
,
முதன்மை பக்கம்
. You can follow any responses to this entry through the
RSS 2.0
. Both comments and pings are currently closed.