Weekly Horoscope Rasi Palan | 09.01.2017 to 15.01.2017
Astrologer, Sri Durga Devi upasakar, V.G.Krishnarau.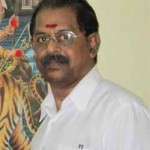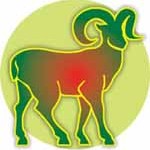 Mesha rasi/Aries: The competitions in your business will reduce.  The officials will have increased work load. Whoever it may be, you will succeed in achieving your task by talking to them. Your hidden difficulties will end.  Need to be cautioned with your friends. Worship Lord Tirupati Balaji.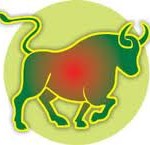 Rishaba/Taurus: Money will be received from the expected source. You will gain a reputation in the society. The obstructed good events will take place happily. You will be benefited by friends. You have the chance to go on pilgrimage. The job opportunities for the unemployed is foreseen. Worship Lord Shiva.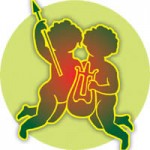 Mithuna/Gemini: Legal cases, if any, will be favorable to you. Your fame will rise. You will settle with a comforting life. Auspicious events will take place in the family. Some of you have the chance of getting your ancestral property. You will bring changes in your business. Benefits will be seeking your children. Worship Devi Karumariamman.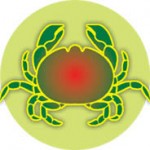 Kataka/Cancer: There will be increased workload for the office goers. There will be a chance to visit abroad. You will exchange your old good for new ones. Your desires will be fulfilled. Government benefits will be available. You will succeed in meeting with great struggle. Worship Shri Nagathamman.

Simha/Leo: You will be benefited by your father's side relations. Sometimes, there can be inevitable expenses. You will have a good name in the society. You will buy house, vehicle. Do not show your anger towards others anytime. Do not trust anyone in signing surety. Worship family deity, Kula deivam.

Kanni/Virgo: You may need to pay more attention at work. Chances of foreign employment are foreseen. You need to deal with smaller problems in the family. Even though, there won't be much profit in your business, at the same time you won't encounter loss. You will be benefited from new friends. Worship Lord Shri Anjeneya.

Tula/Libra: Those who are looking for job opportunities are likely to have job placements. The ban on childbirth will be removed and the couple will be blessed with a child. Do not build hatred with your childhood friends. You will be benefited by your brother. It is good to act on hearing your elder's advice. Worship Shri Mahalakshmi.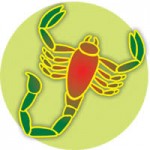 Vrischikam/Scorpio: You will succeed in your tasks as expected. Artists will foresee new opportunities. Good job opportunities are available for the job waiters. Government matters will take place uninterrupted. You will gain support from your father's side relatives. Worship Shri Durga.

Dhanush/Sagittarius: You will have the opportunity to do your higher studies. You will be able to manage the financial crisis. It is better to think patiently before purchasing house, vehicle. Avoid irascibility. Marriage talks will end fruitfully. Your mental confusion will be solved. Worship Lord Muruga.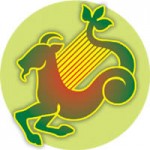 Makara/Capricorn: You will be benefited by distant relatives. Even though you are a thrift spender, there will be unwanted expenses approaching you. There will be husband and wife unity. You will succeed in multiple tasks with courage. Parental benefits are available. Your long-term desires will be fulfilled. Worship Lord Surya, (THE SUN).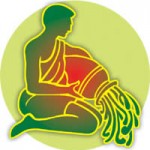 Kumbha/Aquarius: Some people will volunteer to help you. You will fulfill your tasks rightly. Your long dreamed will come true. You will overcome small problems. Auspicious events will take place in the family. Journeys will bring you benefits. Worship Shri Mahalakshmi.
Meenam/Pisces: Government benefits are available. All your attempts will succeed. The obstructed marriage will now prosper. You will become popular by achieving great things. Your health will be stable. There will a solution on lending and borrowing. Fulfill your family responsibilities. Money-in-flow will be better. Worship Shri Durga Devi.
 Send your feedback to: editor@bhakthiplanet.com
For Astrology Consultation Mail to: bhakthiplanet@gmail.com
For Astrology Consultation Contact: Astrologer, Sri Durga Devi upasakar, V.G.Krishnarau.  Phone Number: 98411 64648, Chennai, Tamilnadu, India
http://www.youtube.com/bhakthiplanet
http://www.facebook.com/bhakthiplanet
For Astrology Consultation CLICK Here
If you have found any of the information provided on our site of benefit, value, learned something, appealing or useful, consider a donation to support the site and to assist with its growth.
All donations are deeply appreciated. If you would like to make a donation, you can pay securely through PayPal below.

© 2011-2017 bhakthiplanet.com  All Rights Reserved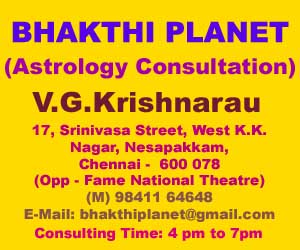 Posted by
V.G.Krishnarau
on Jan 10 2017. Filed under
Astrology
,
Astrology
,
Bhakthi planet
,
English
,
Headlines
,
கட்டுரைகள்
,
கதம்பம்
,
செய்திகள்
,
முதன்மை பக்கம்
. You can follow any responses to this entry through the
RSS 2.0
. Both comments and pings are currently closed.